Motel Policy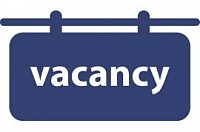 Terms & Conditions
PAYMENT
The credit card you provide secures your booking and may be charged any time from the time the reservation is received. Further nights may be settled on arrival and a receipt/tax invoice provided. Alternatively, you may choose a different payment method at the time of check-in and credit card charges will be refunded.
IMPORTANT - Please note debit cards are not accepted as security for rooms.
There is no booking fee associated with your reservation.
Guests who do not have a credit card may pay by bank deposit. Please contact us to make your booking, and then send your payment to the account details below...
Bank Details
Bank: Commonwealth Bank of Australia
Account Name: Macquarie Partners Pty Ltd
BSB: 062 592
Account Number: 1094 8249
Make sure you contact us by phone to let us know that your payment has been made!

RETURNING GUESTS
A 10% discount will automatically be applied to your reservation if you have stayed with us on a previous occasion. Always advise us anyhow that you have stayed with us before, because our system may not pick up this offer if any booking details are different to your last stay.
ADDITIONAL ITEMS
Fold-away and sofa beds are available for a nightly rate of $15 and cots for $10 per night. These charges are payable at the time of check-in. .
Please request these in the notes section of your reservation, or contact us by email/telephone, in order that we may have your room prepared for your arrival.
GUEST NUMBERS
Poolside/balcony and standard room rates are for two people. An extra $10 is applicable for a third guest over the age of five, and subsequent guests (other than babies). Family room rates are for five people in total. Please contact us if you have a larger group.
CHECK-IN After 2:00 pm. Please contact us if you plan to arrive after 8 pm, and we will arrange after-hours key collection. If you are arriving late and you have not contacted us to arrange a late key, your booking will be cancelled without refund.
CHECK-OUT Before 10 am (late check-out may be arranged for an additional charge, currently $30 for a midday check-out, subject to availability).
Please note: internet bookings will not be accepted after 7:45 pm for same day check-in.
CANCELLATION POLICY
We understand that sometimes circumstances change and you may want to cancel or change your booking. If this happens, please call us on 02 6652 6588. Email cancellations are only to support cancelling by phone.
Cancellations must be made at least 24 hours prior to midday of the check-in date in order to avoid our cancellation fee (the first nights acomodation charge) or have accommodation charges refunded.
During the Easter holiday period (Good Friday to Easter Monday inclusive) and Christmas/New Year peak period (22 December to 15 January inclusive), and major sporting events (ie: OzTag, World Rally, etc ) fourteen (14) days notice of cancellation is required or you may be charged the full amount of those cancelled nights for which the required notice has not been provided.
For bookings of 10 rooms or more, 30 days' notice of cancellation is required throughout the year.
What Our Guests Have Said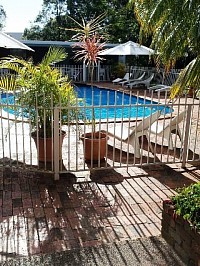 Have your say!
Please feel free to tell us about your experience with us at the Aquajet Motel.
This page shows just a sample of the many reviews we've received recently.
Note: Leave your comment at the bottom of the page!
We thank you in advance
Julie Keenan
Great place to stay clean and value for money
Rachel
A little way off the highway so no noise! Rooms are clean and comfortable but a little dated. Helpful and friendly close to shopping centre
Jannette
An old place but pleasant. Friendly staff.
George
Thanks Aquajet, had an enjoyable stop over. Your location is great.
Graham
Thanks guys. Always good, see you on our way back.
Sharon
Cool place. We got the last room, they fill up quick, better get in early.
Jacki and Jim
It may not be a 5 star place but it's got to be one of the best places to stay for a night, a couple of nights or even a holiday for a week or 2.
Bill and Mary - Blue Mountains
Very clean and a good experience for just $99 per night, great!
Tony
This place is an absolute gem. Cheap but clean and comfy. We would have taken a dip in the beautiful pool but it was a bit cold. We'll be back, thanks Aquajet.