Become part of the Aquajet team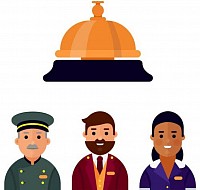 Positions vacant
From time to time we have positions available at The Aquajet, those positions will be displayed here on this page.
If you believe you may have a future interest in being a part of our team, contact us now and register your interest. 
Once your on our files, you'll be the first one we call!
Room cleaner
We've had an overwhelming response for this position and thank everyone for applying. We won't be taking anymore applications until further notice.
Cleaning rooms after check-out, preparing for next check-in. Some cleaning of common areas. No experience necessary but a willingness to work and learn. This work is on a call in basis (casual).
What Our Guests Have Said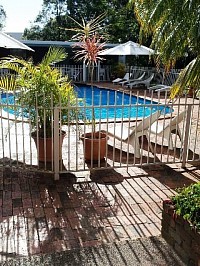 Have your say!
Please feel free to tell us about your experience with us at the Aquajet Motel.
This page shows our most recent reviews that we've received.
Note: Leave your comment at the bottom of the page!
We thank you in advance
Star
Conveniently located, walking distance to shopping centre. Short drive to the beach. Clean, comfortable, accommodating manager, nice pool area with free bbq and great value for money. Top experience 10/10
Helen
Clean and quiet convenient location
William
Convenient location, quiet, very clean, comfy bed, good shower. Good value for an overnight stopover.
Glen and Angela
Our stays in the rooms between 10 and 14 have been quite wonderful, pleasantly adorned with cosy comforts and satisfying surrounds inside and out, along with the convenience of good proximity. We enjoy our times here and will invariably return.
Trudy
Great staff super friendly clean and great value
Dena
Very clean and comfortable. Staff very friendly. Would recommend aquajet motel good value for money.
Jordan
Great for a one night stop over. Clean and cheap.
Amanda
Nice stay .. close to shops and beach.. staff were really friendly
Bruce
Great motel. Friendly staff and clean and comfy.
Anne
I love this place.It's quiet
John and Robyn
Very clean and comfortable and not far from where we needed to be thanks
Mike
Varry accommodating staff. Clean room. A little tired but all works and excelent value.
Julie Keenan
Great place to stay clean and value for money
Rachel
A little way off the highway so no noise! Rooms are clean and comfortable but a little dated. Helpful and friendly close to shopping centre
Jannette
An old place but pleasant. Friendly staff.
George
Thanks Aquajet, had an enjoyable stop over. Your location is great.
Graham
Thanks guys. Always good, see you on our way back.
Sharon
Cool place. We got the last room, they fill up quick, better get in early.
Jacki and Jim
It may not be a 5 star place but it's got to be one of the best places to stay for a night, a couple of nights or even a holiday for a week or 2.
Bill and Mary - Blue Mountains
Very clean and a good experience for just $99 per night, great!
Tony
This place is an absolute gem. Cheap but clean and comfy. We would have taken a dip in the beautiful pool but it was a bit cold. We'll be back, thanks Aquajet.