Become Part Of The Aquajet Team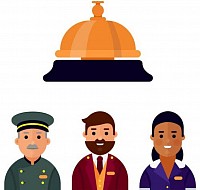 Positions vacant
From time to time we have positions available at The Aquajet, those positions will be displayed here on this page.
If you believe you may have a future interest in being a part of our team, contact us now and register your interest. 
Once your on our files, you'll be the first one we call!
Room cleaner
We've had an overwhelming response for this position and thank everyone for applying. We won't be taking anymore applications until further notice.
Cleaning rooms after check-out, preparing for next check-in. Some cleaning of common areas. No experience necessary but a willingness to work and learn. This work is on a call in basis (casual).
What Our Guests Have Said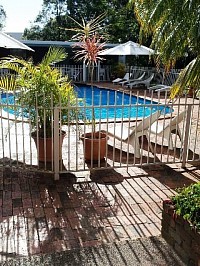 Have your say!
Please feel free to tell us about your experience with us at the Aquajet Motel.
This page shows our most recent reviews that we've received.
Note: Leave your comment at the bottom of the page!
We thank you in advance
Martin
Room was comfy beds were nice to sleep in aircon was good and cold allways a position was real close to everything and easy to find this is my first time hear and will look at booking again thanks for the stay
Robert
Excellent location just a 5 minute walk to a major shopping centre. Room was comfortable
Bill
Great location. Comfortable and close to all the local attractions.
Good value.
I had a problem with the booking Expedia's fault, not the Motel.
The manager fixed it quickly and without a hassle!
Excellent!
David
Excellent location for family beach holidays. Everything needed was present and in good working order yet the motel will soon need renovation. A nice extra was shade sails over the parking area.
Carol
Thank you for all the care you took of us. We had a great time and enjoyed how easy it was to access to the Coffs Harbour features from the great location.
David
Room was modern and clean and the property well kept. Good location
Elva
Comfy, convenient, clean, helpful staff. Thanks
John
We had a pleasant stay and enjoyed a BBQ by the pool and a refreshing swim. I'd gladly recommend it. I will come again.
Nicole
Great location. Always an enjoyable time whether it's an overnight stay or multiple nights. Friendly staff; happy to help out or have a chat with. Love coming here.
Elaine
great location, close to Big Banana, shopping and the beach. Friendly staffs, clean and quiet, good for stay over.
Rob
Looking for a reasonable place to stay overnight. This is walking distance to anything you might need. Place was clean and tidy, and the 2 blokes at reception when I was there would bend over backwards to help you with whatever you needed. It was quite unexpected hospitality but much appreciated.
Ditto
Great location, price and cleanliness, can't complain.
Geoff
Chris and his team made this stay an enjoyable one, clean rooms and close to everything you can imagine. I Will be back soon
Michelle
Older style but good clean, tidy and quiet motel Very reasonable Convenient walk to shopping centre
Roscoe
Like most comments rooms clean
Tony
We have been coming back to the Aquajet for many years now. The previous managers Paul and Jill were very friendly and took pride in providing a high quality service. The new manager Chris has continued this practice and is quite friendly and accommodating and took time to discuss the improvements that have been made and plans for further improvements. We saw a difference around the pool area where the gardens had been tidied and weeds removed.
The rooms as usual were clean and comfortable and the various snacks available from the reception area were a nice touch. The showers were excellent with piping hot water and plenty of pressure. Chris was proactive in removing some noisy residents who had carried on till after 4 am the previous night and i am thankful for that.
I would not hesitate to recommend this motel for those who wants a budget, no frills stay in a sensational location. My only wish is that it does not become too popular result in being completely booked out at times when I wish to return.
Anne-Marie
Whilst this is an older place, it was clean. Everything worked. Shower nice and hot. Bed was comfortable. Patio area outside the room is lovely. Could do with a bit of waterblasting, but still was enjoyable. Handy to shops and a nice Indian restaurant. Friendly staff. Will stay there again.
Bill Livingstone
Comfortable and clean. Very handy for restaurants, shopping centres, and public transport.
Room was good but some upgrading of exterior areas and balcony would be good. Enjoyed our 3 night stay.

Keith
We stayed for 3 nights last weekend. Room was great, manager very helpful. Short walk to Northside Plaza as well as Park Beach Shopping Centre. Also short walk to Maccas or KFC. Have booked again for next visit.
Brian and Jill
Enjoyable stopover as usual. Clean, quiet and friendly. Great pool.
Joan
We stayed for 3 nights, nice and quiet and clean. Friendly visit from the water dragons. We enjoyed our stay and will be back. Thank you
Neil
Very clean, comfortable bed and well priced. Cold tap in room 5 needs attention.
Diane Bellette
Great for a one night stop over. Clean and cheap. Cold tap in room 5 needs to be looked at. Close to shopping centre. Parking a bit cramped for larger cars.
Peter
Good value pleasant Manager
Natalie
Staff were amazing. Close to shops, it was a nice place to stay especially with a child after her surgery.
Jim Smith
Value for money in a good location.
Brendan
Loved my stay, relaxed vibe and close to just about everything you need. Staff were great. Highly recommend!
Ed Laginha
I had a great few nights, much-appreciated attentive service
Bobbie Jo
The most pleasant, easiest process I have ever had checking into a hotel. Staff are amazing and we have already booked to come back. Our room was clean, comfortable and value for money.
Tracey
Close to all amenities, very comfortable bed.
Older decor but clean.
Robyn
Enjoyed a very comfortable night at the Aquajet. Rooms clean and well set out. Close to Northside shopping centre which has a chinese and pizza takeaway as well as a pharmacy and a few other shops. Motel hosts very pleasant. Would definitely recommend.
Peter
Clean and comfortable older motel showing its age in a few places. Quiet location, great for an overnight stop but the shower in our room did not have much pressure. The staff are friendly and the price per night is very reasonable. The beds were comfortable and the sheets clean, Value for money. Have stayed here previously and will again.
Suzanne
Perfect motel for an overnight stopover. Quiet, clean and comfortable. There is also a gem of a pizza place within walking distance. A great find .
Peta
No frills, friendly, clean. I have returned a number of times and recommend the Aquajet when in Coffs Harbour. Very nice pool area for the kids. The ground floor pool side rooms are far the best.
Star
Conveniently located, walking distance to shopping centre. Short drive to the beach. Clean, comfortable, accommodating manager, nice pool area with free bbq and great value for money. Top experience 10/10
Helen
Clean and quiet convenient location
William
Convenient location, quiet, very clean, comfy bed, good shower. Good value for an overnight stopover.
Glen and Angela
Our stays in the rooms between 10 and 14 have been quite wonderful, pleasantly adorned with cosy comforts and satisfying surrounds inside and out, along with the convenience of good proximity. We enjoy our times here and will invariably return.
Trudy
Great staff super friendly clean and great value
Dena
Very clean and comfortable. Staff very friendly. Would recommend aquajet motel good value for money.
Jordan
Great for a one night stop over. Clean and cheap.
Amanda
Nice stay .. close to shops and beach.. staff were really friendly
Bruce
Great motel. Friendly staff and clean and comfy.