Become Part Of The Aquajet Team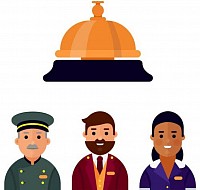 Positions vacant
From time to time we have positions available at The Aquajet, those positions will be displayed here on this page.
If you believe you may have a future interest in being a part of our team, contact us now and register your interest. 
Once your on our files, you'll be the first one we call!
Room cleaner
We've had an overwhelming response for this position and thank everyone for applying. We won't be taking anymore applications until further notice.
Cleaning rooms after check-out, preparing for next check-in. Some cleaning of common areas. No experience necessary but a willingness to work and learn. This work is on a call in basis (casual).